Gracefield is nestled within 280 acres of woodland and wilderness. For tent and trailer camping, we have several sites to choose from. For large groups, we offer two tenting fields—one of which is located at secluded Second Beach, the other closer to camp facilities. For smaller groups, families and individuals, we have many wooded sites with electrical hookups and are within a short walk to facilities and activities. We accept bookings in both our peak season and post season. Our regular camping season is from May 15th – October 15th. Outside of our regular camping season the water to all sites and washroom facilities will be turned off. Off season camping may be available by request.
Take a look here for our rules and guidelines for guests!
Peak-Season:
June 27th – September 6th
Off-Season:
May 20th – June 26th (pre-season)
September 7th – December 31st (post-season)
Current prices are valid till December 2023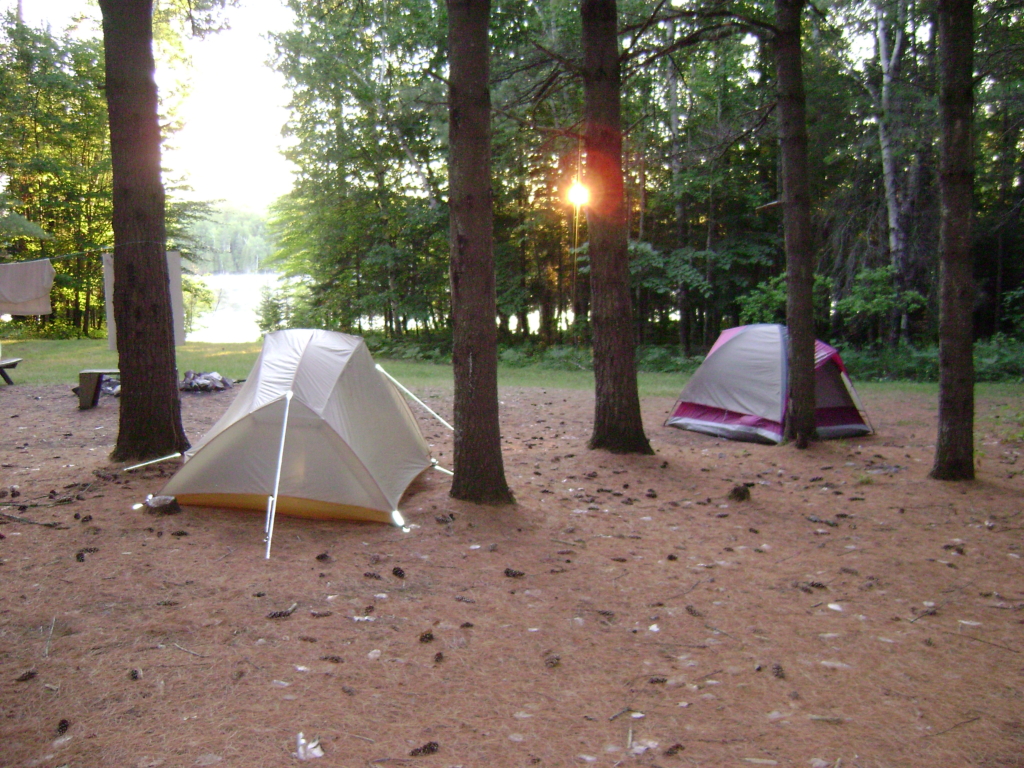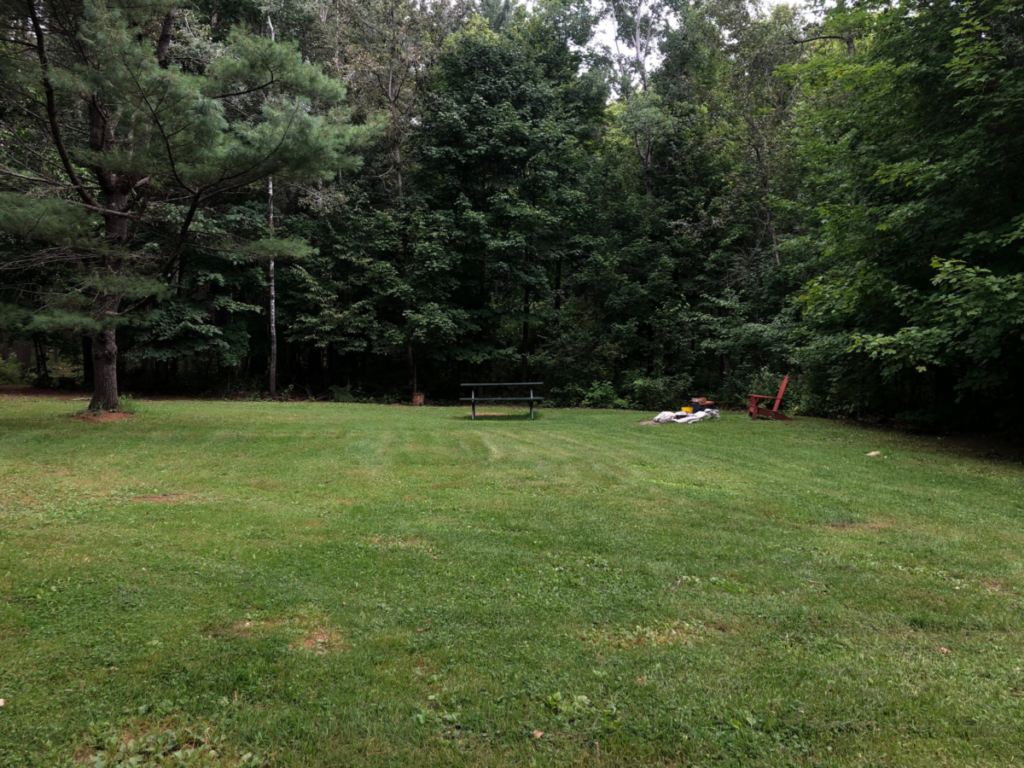 Tenting Field
• Level, open area on forest edge with fire pits
• 3 Non-electrical sites
• Space for several tents
• Community washrooms nearby.
Non-electrical site: $37/night – Max 2 tents (1 of 3 sites)
Whole tenting field: $145/night – No tent limit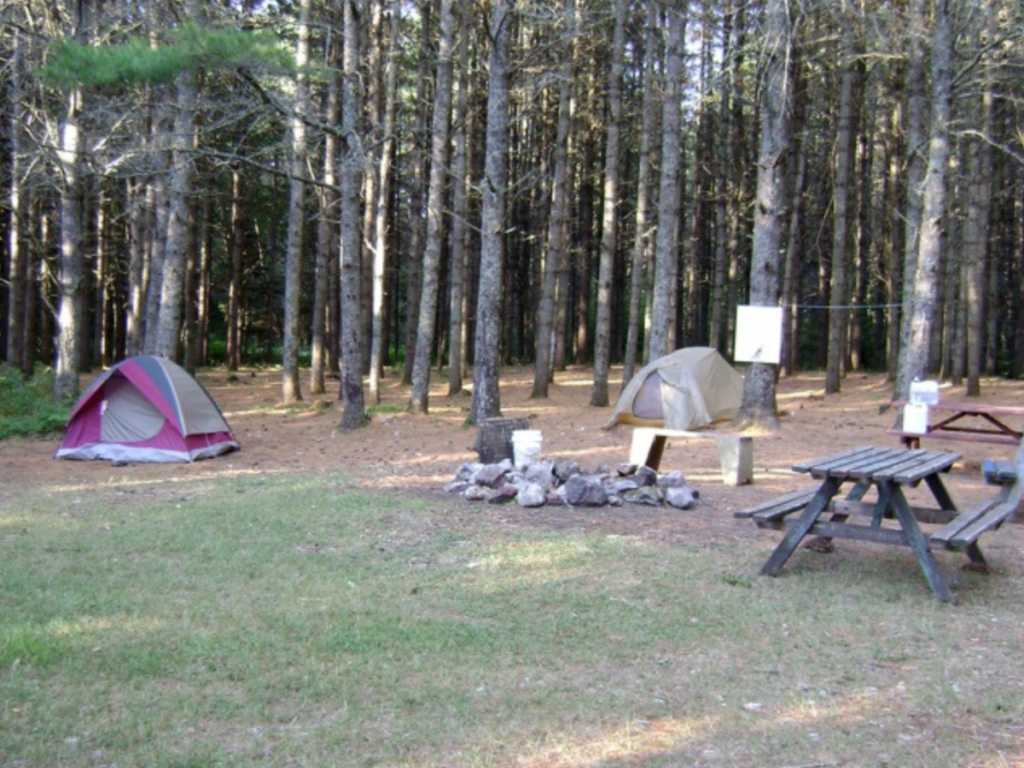 Second Beach Tenting Site
• Secluded site
• Campfire circle
• Space for several tents
• Outhouse
• Community washrooms/showers 1 km walk
Non-electrical site: $36/night (Max 2 tents)
Whole 2nd Beach tenting area (Groups) $145/night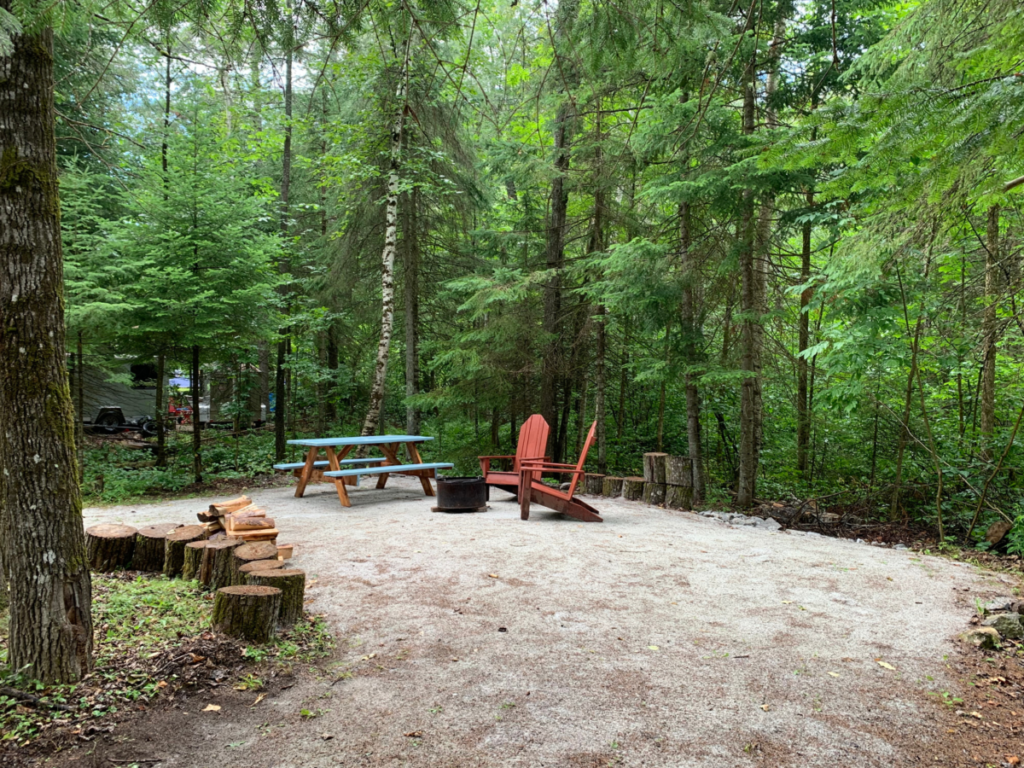 Tent & Trailer Loop Sites
• Sites are available for one night at a time, weekly and seasonal basis.
• Community washrooms nearby.
• Campfire pit and picnic table on each site.
Non-electrical sites: $36/night
Electrical sites: $43/night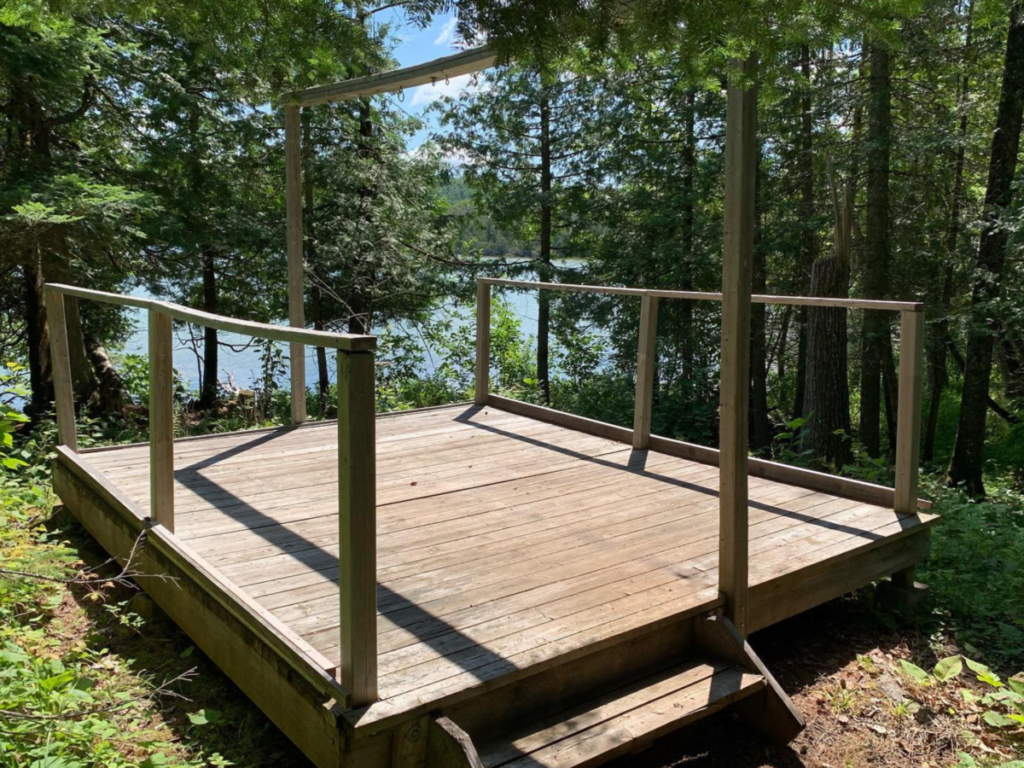 Bruno's Platform Tent Site
• A unique "wilderness" site with a tenting platform
• Shared picnic pavilion
• Campfire circle
• Outhouse
• Not available during July and August
All 4 platforms: $145/night
To book please email info@gracefieldcamp.ca
Our Tent & Trailer Community
The Tent and Trailer community is comprised of seasonal site holders who camp on a regular basis on the tent and trailer loop. It is a close-knit group of families and individuals who over the years have developed their own traditions such as T&T breakfasts, weekend campfires, preparing and sharing meals together and working together on volunteer projects. If you are interested in a seasonal site, please contact the camp office to have your name placed on the waiting list.

On-site Community Tent & Trailer Policy
We wish all of you well and hope to see you around a campfire!